Adventurer Medals of Modern Achievement - wooden laser cut badge/brooch with ribbon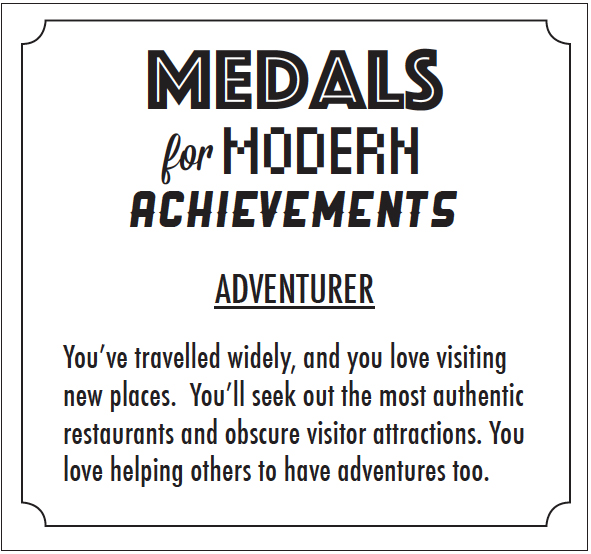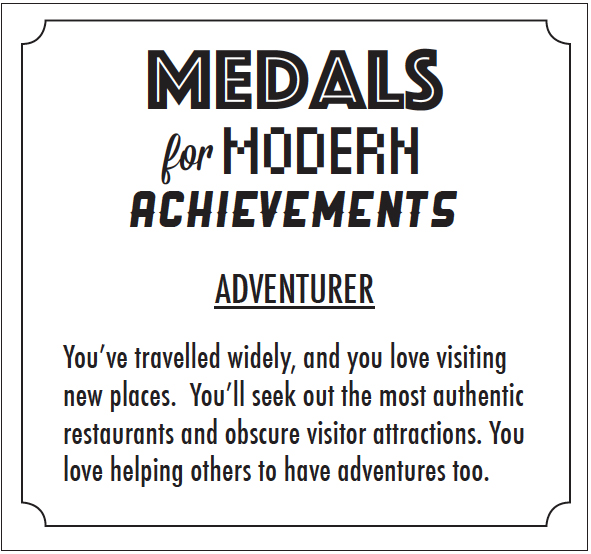 Adventurer Medals of Modern Achievement - wooden laser cut badge/brooch with ribbon
Award the explorer and traveller in your life with this wooden laser cut 'Adventurer' medal with striped ribbon.
'Adventurer' is for anyone who embraces life, and takes pleasure in the nuances different places and cultures can offer. Accompanying card states:
ADVENTURER: You've travelled widely, and you love visiting new places. You'll seek out the most authentic restaurants and obscure visitor attractions. You love helping others to have adventures too.
Medals are 3.5cm diameter, and ribbon is approximately 4cm long.
Medals for Modern Achievements celebrate the things we do in our every day lives that deserve recognition.
Third, fourth and fifth pictures show other medals in the range. All items ship in fun Frilly packaging!