Down the Rabbit Hole Statement Brooch - Alice in Wonderland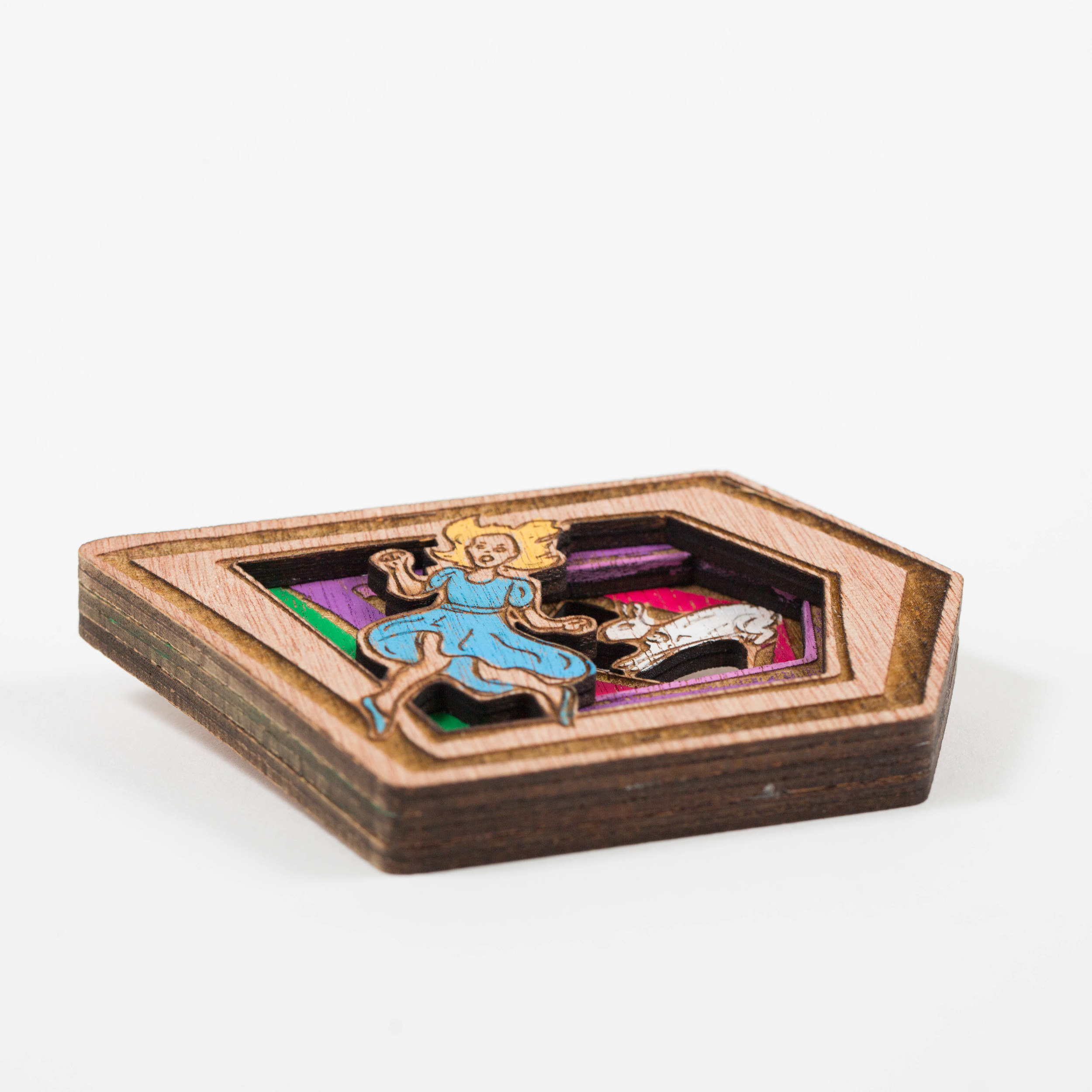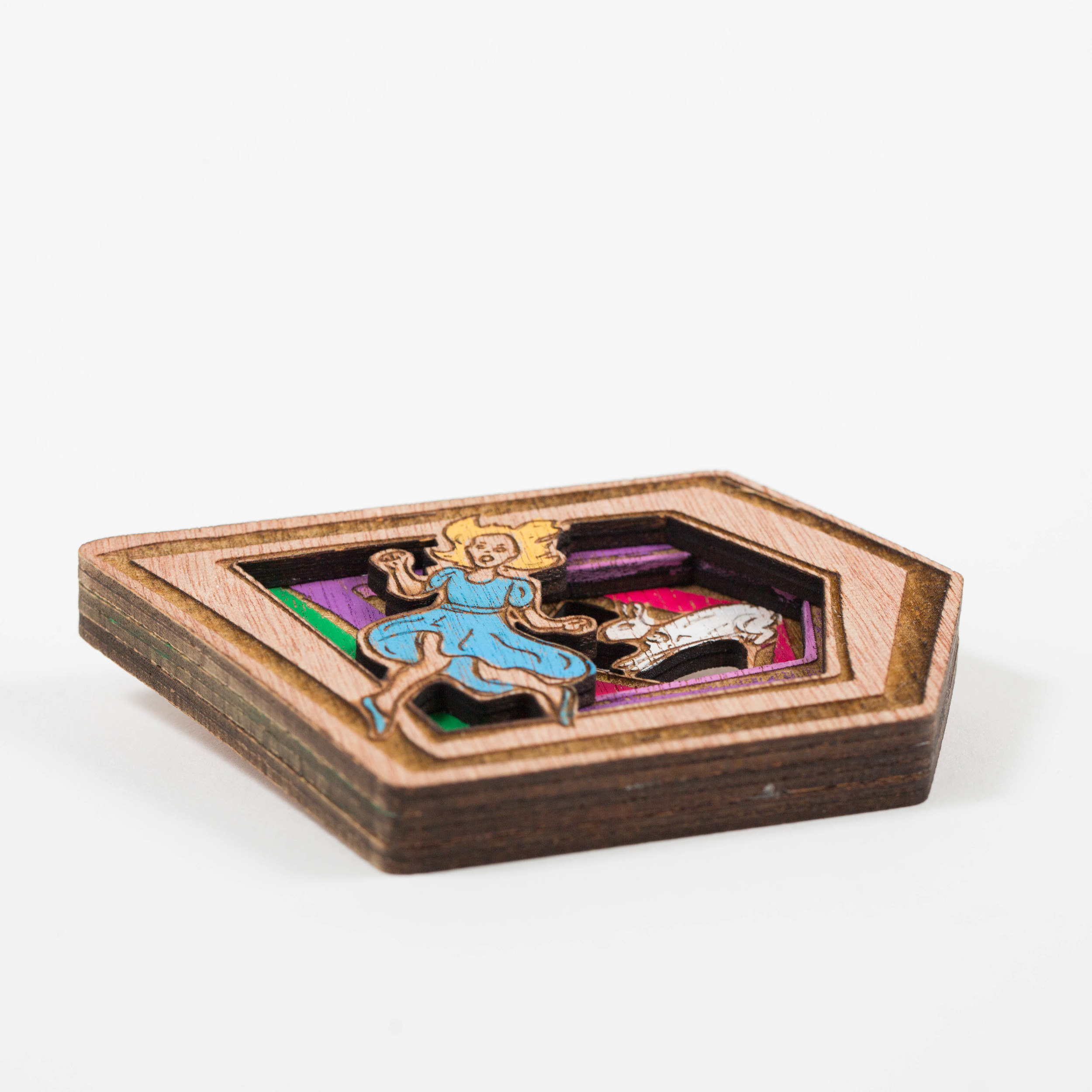 Down the Rabbit Hole Statement Brooch - Alice in Wonderland
A brightly hand painted, vortex of layered lasercut wood creates this statement brooch, featuring Alice falling down the rabbit hole in pursuit of the White Rabbit. Perfect gift for literary lovers!
To celebrate the 100th Anniversary of one of our childhood favourites - Lewis Carroll's 'Alice in Wonderland' - we created jewellery to evoke the start of her journey into a world often interpreted.
Using vibrant colours, and layers this brooch is full of depth to represent the fall into the psychedelic wonderland.
Are you named Alice? Do you chase white rabbits? Or are you a Doolittle in the making and have the ability to talk to animals? If so then you need this brooch in your collection.
This brooch is made from 3 layers of FSC certified plywood, handpainted with artist quality gouache and sealed with a matte varnish. Please note that the badge back is Nickel coated - so please do not wear next to your skin!
Dimensions:
H5.5 x W8.5 x D1cm, plus depth of badge back.