MAGNETIC BALLS - Ball of wool magnetic needle minder - hand-painted gift for textile lovers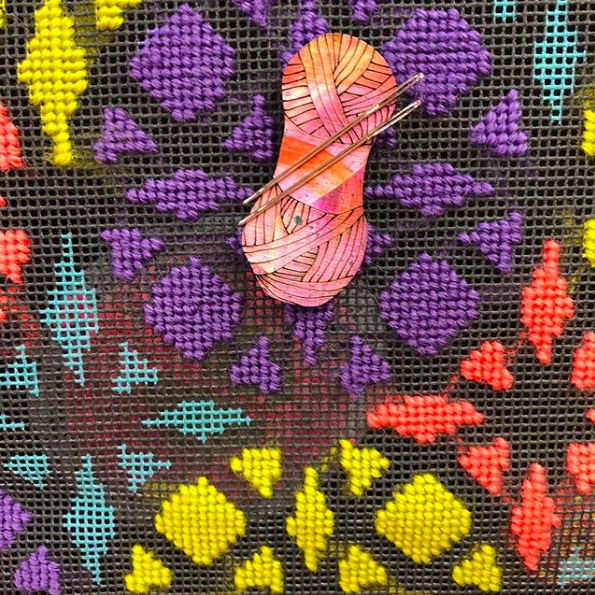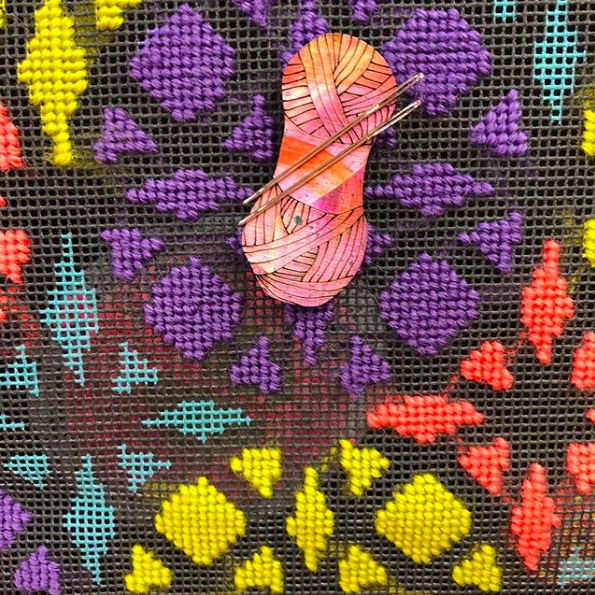 MAGNETIC BALLS - Ball of wool magnetic needle minder - hand-painted gift for textile lovers
This magnetic needle minder is a NEW addition to our ever-popular BALLS range!
Using super strong neodymium magnets on both a large ball and a micro ball, you can use them together to grip onto any needlework you're working on and it will happily hold onto your metal needle whilst you're taking a break from the piece.
These minders come in a range of colours - if we haven't listed one that you would like, drop us a line as we can create them to order!
Our process begins with us playing with colour and paint on sheets of wood, until we create something interesting. This also means that each ball is unique, as the placement of each ball on the hand-painted wood ends up with random combinations of paint strokes.
Big balls measure 6cm (approx) and micro balls are 1cm diameter. The second image show one of our needle minders on Birmingham tapestry artist Tina Francis' work! Birmingham makers unite!
All items come in fun Frilly packaging!